Project Info Map
The Channel District improvements involve the design and construction within right-of-way areas along nine street segments within the Channel District of Tampa, Florida. Construction is divided into fifteen phases and began fall 2019. The overall completion of the project is anticipated for early 2024.
View phase specific information by clicking its name above or its location on the map.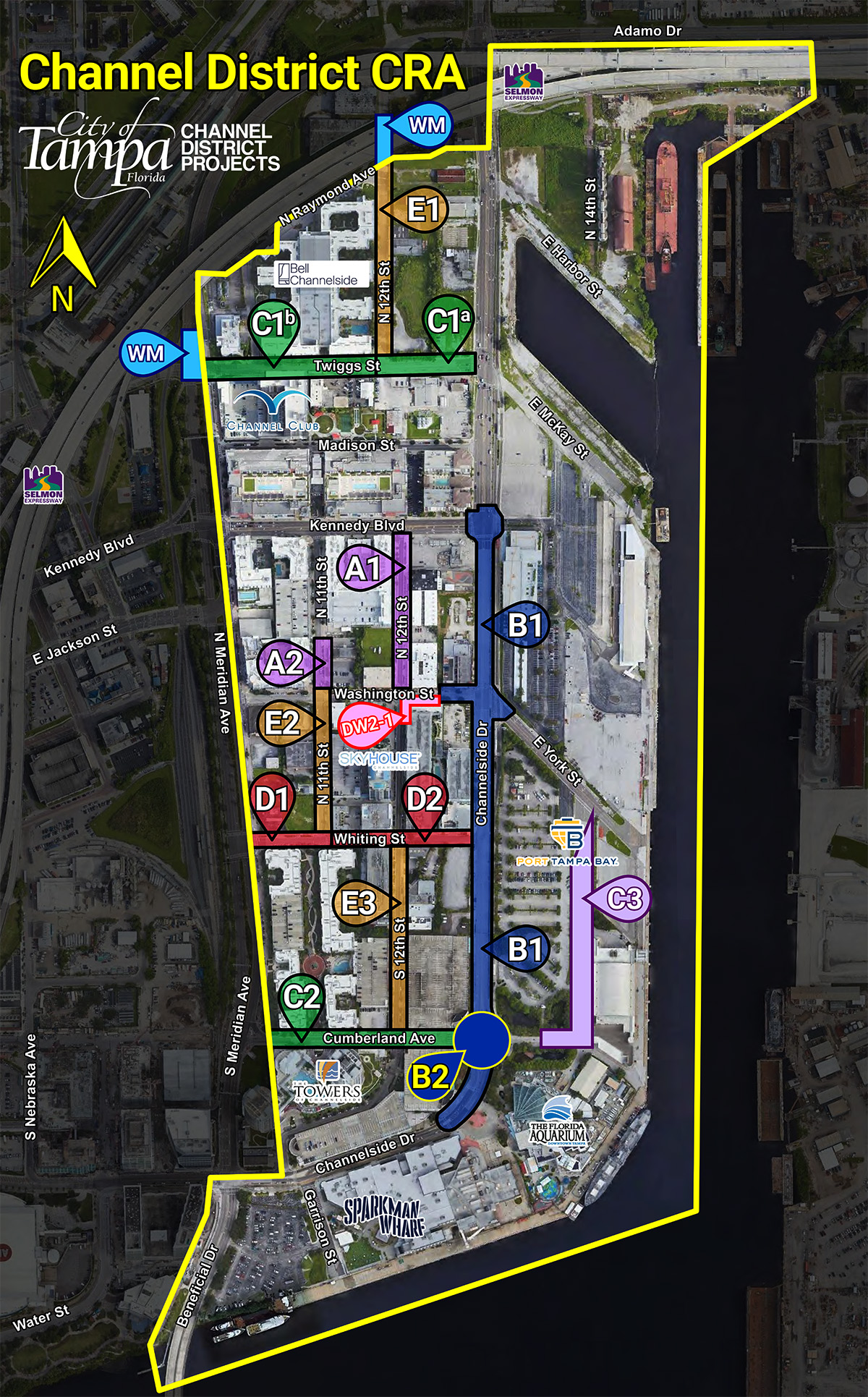 Channelside Drive, from south of E. Cumberland Avenue to E. Kennedy Boulevard, is a complex corridor housed within the Channel District of downtown Tampa. Encompassed by existing and planned future residential and commercial developments, this district is also home to popular attractions and venues for locals and tourists, to include The Florida Aquarium, Port Tampa Bay, Amalie Arena, and Sparkman Wharf. With Channelside Drive playing an integral role within the district, designs for this project segment considered a variety of factors, such as pedestrian and bicyclist safety, flow of traffic/improved connectivity, parking, transit and streetcar access and operation, and aesthetics.